"There is only one rule for being a good talker – learn to listen."
Christopher Morley.
Since the pandemic began, most of us have had to learn to communicate virtually (on Zoom and other platforms). We've used this technology for social/personal interactions as well as work/professional reasons. We've been onscreen with one person and with several people at the same time; each of us is a virtual communicator. For a number of reasons, though, these types of interactions are not always pleasant and/or productive.
Below are some things you can do to enhance the experience so that it's more enjoyable and more beneficial for you and the other people onscreen. Because whether we want it or not, this form of communication is going to be needed and utilized more and more.
1. Rethink the interaction/group dynamic
Don't think of virtual interactions as online or technological communication; think of them as human beings interacting, having real conversations, discussions, and group dynamics

You are in a relationship with the other person or with a group of people, speaking and listening to each other

Imagine that you and the other person or the group of people are all in one physical room together; feel the connection you have with the other person/the group
2. Pay attention to some important technical things
In group settings, noise of any kind can be very distracting to the group; when you/others are not talking, you/they should mute yourself/themselves

The screen should be still and you should be still; movement of any kind is distracting to everyone; if you have to move, turn off your video temporarily until you are still again

The position of your screen is also important; it's best to have it level with your eyes looking straight ahead (not looking down or to the side)

Your background matters too; there shouldn't be too many things visible behind you that could distract the other person/the group
3. Gaze into the camera lens
The best way to connect with your listener/audience when speaking is to gaze into the camera lens; that way, the other person/group can see your eyes

Use a soft, steady, pleasant gaze; be aware of your facial expressions

In a group, when you look into the camera lens, think of it as looking at everyone at the same time and having everyone looking at you in a kind and supportive way

Think of yourself looking into a person's eye when you look at the camera lens; it humanizes this piece of technology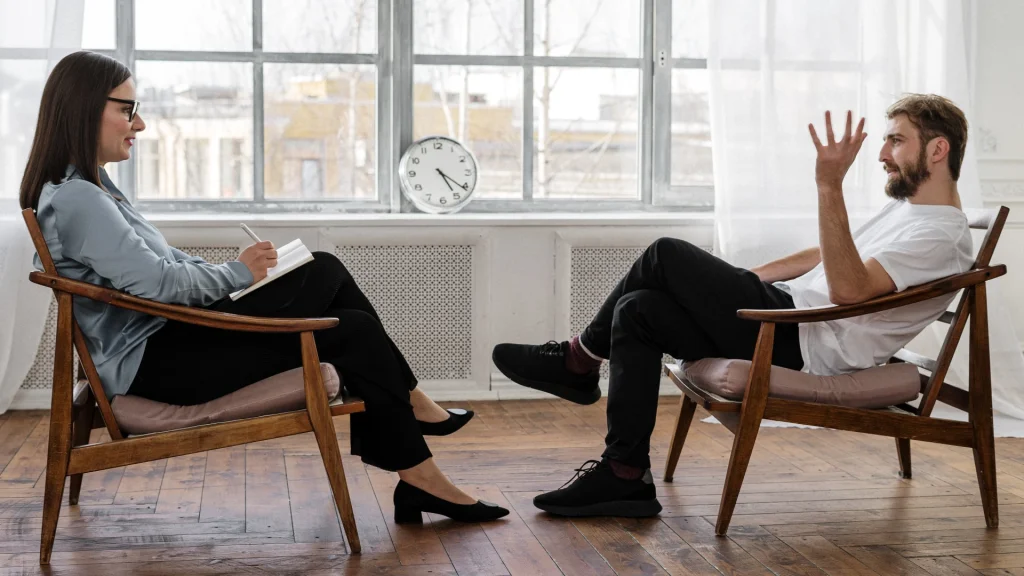 4. Listen fully
When you're listening to another person, listen fully; as a good virtual communicator, make sure you are focused/not distracted; don't look at your phone or at something else when someone is speaking

Don't nod excessively or do too much with your face; simply be still and be present when you're listening, and listen fully to the person speaking

When someone else is speaking to you, gaze into the camera lens as a listener, so they can see your eyes; use a soft gaze/positive regard

Don't be distracted by other things in your room, including your phone
5. Understand the purpose, set an intention
Why are you speaking with/interacting with this person/this group? What do you want to get from this interaction/gathering? What do you want your listener/audience to get from it (if you're leading a group session)?

Know your listener/audience; speak their language and speak to their needs/challenges; acknowledge them and address what they're going through; relate to them.

Don't make it only about you in a one-on-one conversation; show interest and respect for the other person; give them equal time, and ask questions; it's a two-way street.

Don't make it only about you when speaking to a group; make sure you're involving others, asking questions (direct/rhetorical), and having them do something; this is a collective experience; you're part of the group.
If you want any more tips on how to be a better virtual communicator, or if you'd like to personally experience the benefits of using the above practices, please reach out to Eric Atwood at eric@thespeakersstudio.com.