Your life is valuable. There is so much for you to offer to the world. Many people yearn for a more meaningful life, a meaningful contribution. Is your heart yearning for something more? Perhaps, more meaning in your life, making a difference, a life that feels aligned with who you are, a deeper purpose.  
Again, your life is valuable. Yet, the process of building a life from your heart's desires can be a cumbersome process. There are many layers to uncover: 
Learning about your vision

Finding a roadmap

Reconnecting with yourself using different tools to listen to your heart

Finding practical ways to bring your life vision to reality.
I have realized that you can find that, there inside of you, live:
Your dreams

Your unique perspective

Your natural qualities that are essential to you

Your skills

Your strengths

Your gifts. 
You are better off focusing on that instead of your fears and your inner critic or perfectionist tendencies, don't you think? For many, we have been taught to be hard on ourselves, and sometimes reconnecting with ourselves can be challenging because we need to go deeper.
Every person has special gifts and qualities and so do you
You can unleash the transformative power that lives within yourself and use it to build and live a meaningful life. It is like looking at it as a masterpiece and being its architect.  As you uncover these gifts you can use them to live your life's purpose.
The most important resource that you have in your life are your strengths, natural qualities, skills, story, character, and unique perspective. Building a connection with yourself, with your gifts and talents is the cornerstone of designing a life of meaning, contribution, growth, and of making a difference.
Connecting with yourself is a journey of a lifetime in different stages of life. Your Gift Journey can support you in becoming more connected with yourself. It is a journey because wherever you go, you take yourself. 
All of your strengths and gifts can help you while you are in the process of building your life and work, your purpose, making a difference, and bringing your unique perspective to the world.
Your gift journey program helps you reconnect with yourself
Reclaim your strengths and your gifts. It helps you transform the way you see yourself from not good enough yet, from a perfectionistic mindset and inner critic mindset into a place of strength.
One where you can silence the distractions of the world, the noise of others' opinions, shoulds, and the noise of your own inner critic and perfectionist.  It is where you can hear your heart, soul, and mind and truly listen to yourself.
During this process you will receive inspirations, you will receive journaling exercises, and other materials to connect with yourself. The truth is that if you want a meaningful life, redesign your life, and build a life of purpose and meaning, and alignment you need to listen to yourself. 
Nobody is you and that is your superpower. You have a unique story, a unique life, and a unique passion for certain areas of life that matter to you. Also, you have a unique family or connections. The life design you create when it comes from within gives space for you, your connections, and your life's purpose.
What is different about Your Gift Journey program?
It is many things:
First, it starts with the philosophy that

you are a gift

, which is truly an important essential component of the program. You are not broken, you are not here to be fixed, and you are not to be told what you should be. 

Instead, you are here to be supported in a loving space to

own

who you are,

own

your skills, and

own

your gifts and strengths.

You are supported to create the connection with yourself to reclaim who you are so that you are able to become aware of the inner tools that you have to get a meaningful life, purpose, meaning, and the difference you are here to make.

Redirecting your conversation from your inner critic is key to connecting with your essence. This is why people sit with themselves and aren't able to get the same results. They need guidance and support.
Why is this critical for you? If you continue building a life where you can't be you, where you are trying to fit into other people's, you will be constantly burned out, unhappy, and dissatisfied. 
You will live a life constantly pleasing others instead of yourself. If you continue to ask people their opinion about your life or work or use their own models of living, you will be missing an integral component to building your life: you, that you are a unique person. 
Acknowledge your uniqueness
Bringing it to the forefront of your life creation, of your vision, can give you a sense of freedom that you have never experienced before. And, at the same time, you will need structure, a roadmap, consistency, and action.
And guess what! This personal development process is bigger than you! It is a service to society because, when you live with alignment, your joy impacts other people. When you connect with the difference you want to make, you can help others. Moreover, when you connect with your purpose and strengths, and gifts you flow more to life.
You can do this in 2 different ways:
With 1-1 coaching support and guidance from Virginia.

With a self-study program where you do this at your own pace.
Live a life with purpose, alignment, and freedom to make a difference
To build a meaningful life with purpose, alignment, and freedom reconnecting with yourself is key. Besides, learning to lead yourself, and put into practice the necessary actions to live that life, requires self-leadership.
Your Gift Journey will help you with all that. It's a chance to connect with your inner gifts, strengths, and talents for self-development, building self-esteem, and the self-leadership you need to make your vision real and impact the world.
Your Gift Journey is the program of a lifetime because all your life you take yourself with you. If you are connected with who you are, and what your strengths and gifts are, you will be able to build more impact. All along your journey, regardless of the stage you are in right now, there is gold. That's the gold of your gifts and talents that will help you along the way.
If you learn about them, about your inner world, and how to create and share your gifts and talents, you will be more equipped to make a difference in the world. Also, you will be able to understand what works best for you and the difference you want to make.
After finishing the Your Gift Journey course, you will have all the tools to keep going on this journey on your own. Once you connect with your gifts and talents, you won't hit the snooze button anymore!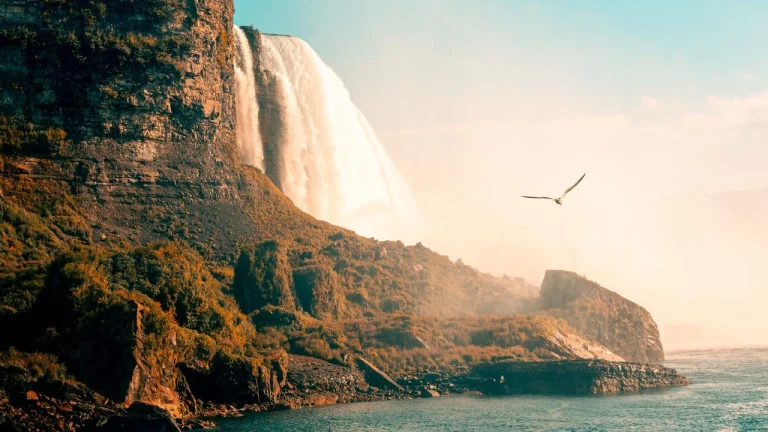 How does Your Gift Journey work?
Your Gift Journey is a personal development process in which you reconnect with yourself, with your heart and soul. A process that requires exploration, curiosity, and the joy of finally being there for yourself. 
It takes self-love and requires a shift of perspective. This experience is really liberating because it frees you from old ways of relating with yourself. It takes you from your inner critic ways to loving ways in connecting with your heart's desires for your life and the difference you want to make.
Your Gift Journey is one of the most beautiful ones you can ever take, like traveling to your inner world and reconnecting with old treasures and rekindling the light, inside of your heart, of the dreams that live inside of you. 
This transformation of connecting with your inner gifts helps you build a meaningful life and a sense of safety that comes from the strength of who you are. As a result, you get to transform yourself and impact others with your actions.
This journey consists of three stages:
Stage One:
During this process, you will explore 12 inner gifts and strengths that live within yourself. You will be able to listen to yourself with your own journaling prompts and exercises.
You will be able to find your own inner compass, your north star, and reclaim strengths you forgot were there. Connect with the desires of your heart and form new agreements for the life you are designing for yourself.
Stage Two:
In this stage, learning to know what you want to create with your gift is key. It is about looking at your life, your story, and how underneath it lives your passion and purpose.
Stage Three:
In this phase, everything goes around sharing or expressing who you are and what is your vision for the world.  This is a transformational process of learning the inside tools to deal with the fears of rejection or the impulse of hiding that many have. Many people live their lives "hiding", playing small, because they are afraid of people's judgments. Learning to self-accept, self-validate, and own your voice is critical for a meaningful life because your voice is what gives life to your vision.
Your Gift Journey will help you:
Unwrap your Inner gift.

Your gifts are inside. Go within and bring forth your Inner gifts. They are your own divine nature.

Co-create with your gift.

Harness your inner resources. Co-create with your gifts. Apply your inner gifts to your life. Bring your wisdom from within.

Share your gift.

Greatness is living your gifts. Share them from within. The Ultimate gift is giving our unwrapped gifts a voice and expression, then sharing it with others.
Go within yourself for a meaningful life
Your Gift Journey is an inside-out process where you get to know yourself, use that knowledge to create something meaningful to you, and share it with those that find meaning in your vision.
You are unique, and so are your gifts. The world needs them. Be courageous to embark on this journey and experience the bliss that comes from living your purpose in life. 
Thank you for your courage to go within to reclaim your gifts—and share them with everyone who needs them. Your journey begins with one click.
Live a life that is a masterpiece! Don't wait! Don't settle! Start living purposefully now.
"When a community of gifted people works together, it's a great opportunity for everyone to learn, grow, and succeed"

~ Meaningful Freedom by Virginia Nava